Pierre Montegut, Technical Director of the Château Suduiraut, describes the style of the Suduiraut wines.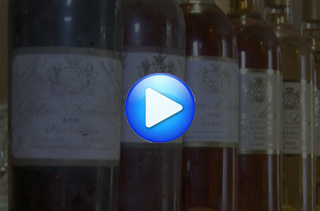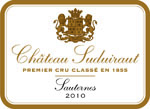 2010
Like the 1989-1990 duo twenty years ago, this vintage has a more charming and direct character than the 2009 vintage. Attractive fatness, plenty of freshness and exotic aromas show the amazing versatility of Sauternes wines over the years. Suduiraut 2010 is most certainly a milestone in the history of the Château.
---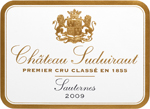 2009
Exceptional harvests, fabulous richness, complex and highly accurate aromas: all the required factors are present to create one of Suduiraut's greatest vintages, worthy of the prestigious 1929 or 1959 vintages.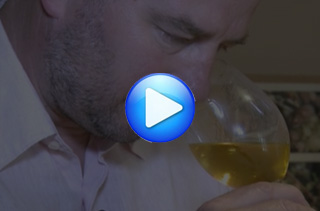 Pierre Montegut, Technical Director of Château Suduiraut, presents the 2009 vintage.
---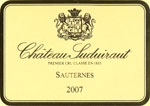 2007
The fine and sunny weather in September was conducive to the making of this outstanding vintage; the combination of flowers and fresh and candied fruit as well as highly mineral soils provided a pure and fine wine. Built for the long haul.
---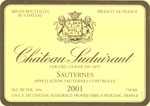 2001
An outstanding vintage for Sauternes and one of our greatest references. Fresh and powerful with a lingering flavour which demonstrates the fabulous complexity of great sweet wines and their high ageing capacities.
---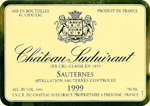 1999
A ripe vintage, ready to be appreciated. This wine conveys all the fineness and elegance of the Suduiraut land, combined with gentle smoothness.
---
For any further information relative to other Château Suduiraut vintages, please do not hesitate to contact us: contact@suduiraut.com.