2011 was a year of contrasts, shaping a fresh, elegant vintage packed with fruit, in the image of the excellent years at Château Suduiraut. It took strict grape selection and extremely uncompromising sorting to create this great wine.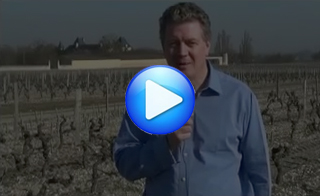 With its golden yellow hue, Château Suduiraut 2011 makes a discreet impression at first on the nose. There are scents of citrus (orange, lemon and grapefruit), blossom and a slight hint of vanilla from ageing. When swirled around the glass, it releases aromas of crystallised fruit, along with exotic notes (pineapple) and a mineral edge.

The palate demonstrates the typical character of the vintage with smoothness balanced out nicely by delightful freshness. There is plenty of richness in there, without excess and crystallised fruit on the palate, too, with lovely ripe apricot, leading into a mineral finish. The flavours are very long lasting, always a sign of a very good vintage, just behind the famous 2005, 2007 and 2009.